Never before has xkcd represented me so well...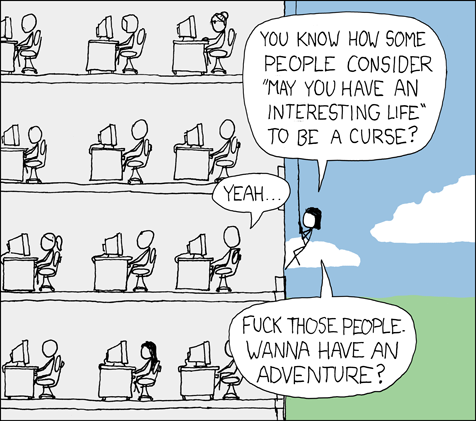 Anyway, I'm back from New Brunswick. I had a good visit. It's a beautiful part of the country. I swear things just get more and more gorgeous the closer you get to Gabe's house. So, Gabe's still there, and I'm now here, and who knows when/if we'll ever see each other again.
I'm now footloose and fancy free, for better or for worse...
Wanna have an adventure?